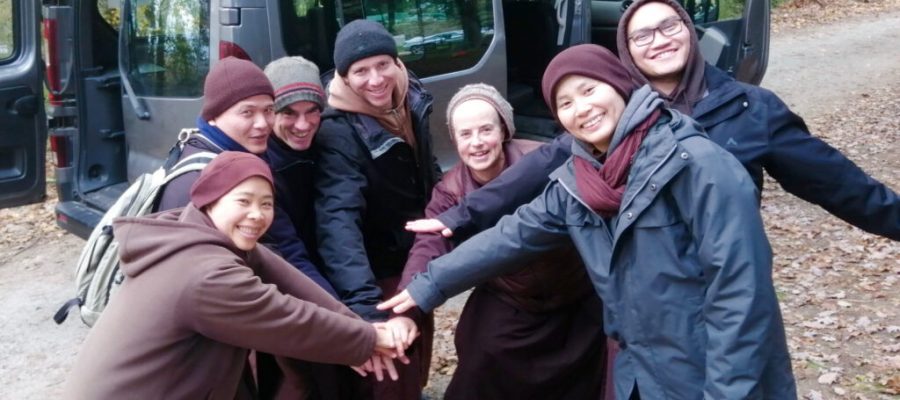 Nourishing Roots and Blossoming Branches Tour

May 7 to June 12, 2023
A group of eight Plum Village siblings are crisscrossing "the British Isles and Ireland to lead retreats, Days of Mindfulness, mindful walks, sangha building events … coming together to practice "live", to sustain Plum Village (the "roots") and to raise funds for the UK Being Peace Practice Centre (the "blossoming branch")."
Across Great Britain, they will visit the West country, the New Forest, Brighton and Cambridge initially. Then north to York, Lake District and Durham before celebrating the 20th anniversary of Thay's visit in Edinburgh and then onto Holy Isle.
"Once more crossing the water, this time for events in Northern Ireland, followed by a retreat in Donegal, sharing the practice in Cork, and a Day of Mindfulness in Dublin."
They will then cross the sea one more time to visit the Welsh coast, ending their tour in London.