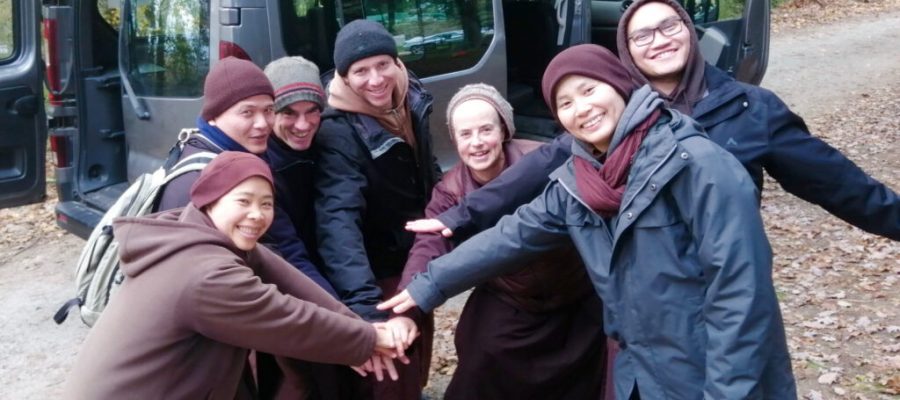 We are thrilled to share with you the booking links to two events in Cork with our dear Plum Village monastics on Friday 2nd June and Saturday 3rd June.
On Friday 2nd June there will be an evening event from 7pm to 9pm and on Saturday 3rd June there will be a day event, from 9.30am to 5pm (bring your own lunch, teas and snacks).
The links to both events are now OPEN.
More details about the events will be on the booking pages. 
This is also a fundraising event for Plum Village construction fund. All proceeds will go to Plum Village to support their vision of creating nurturing spaces for people to come and retreat from the busyness of everyday life.
Wishing you ease in mindful booking!
With gratitude
Sinéad, Edel and Maureen
Friday Evening Event: 7pm – 9pm, Friday 2nd June 2023
Plum Village Monastic Tour 2023 – Evening of Mindfulness Tickets, Fri 2 Jun 2023 at 19:00 | Eventbrite
Saturday Day Event: 9.30am – 5pm, Saturday June 3rd, 2023.
Plum Village Monastic Tour 2023 – Day of Mindfulness Tickets, Sat 3 Jun 2023 at 09:30 | Eventbrite