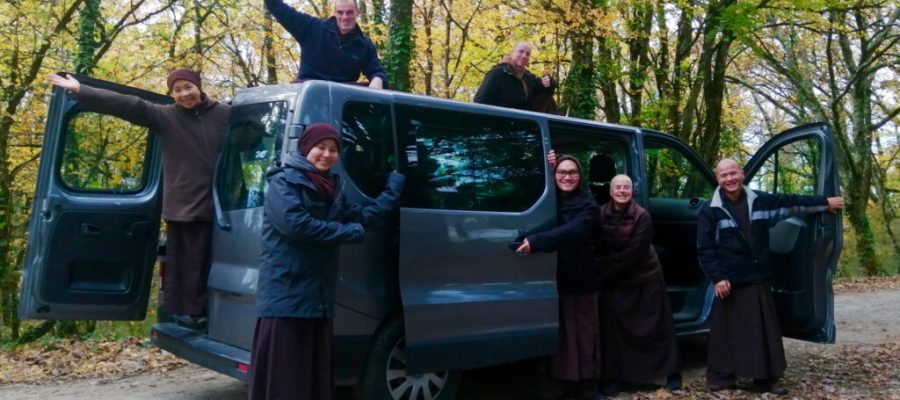 Our Plum Village monastic siblings will be in Dublin on Tuesday June 6th 2023.
They are offering a day event (11am – 4pm; bring your own lunch, teas and snacks) and an evening event (7pm – 9pm).
Fill details are on the Eventbrite pages. This is also a fundraising event for Plum Village construction fund. All proceeds will go to Plum Village to support their vision of creating nurturing spaces for people to come and retreat from the busyness of everyday life.
With gratitude to Sarah and Fidelma for organising these events, and our Plum Village siblings for returning as part of their UK and Ireland tour, supporting the Irish Sangha.
DAY EVENT: Tuesday June 6th 2023 – 11am -4pm
https://www.eventbrite.ie/e/a-day-to-discover-the-joy-of-mindfulness-with-plum-village-monastics-tickets-600097095567
EVENING EVENT: Tuesday June 6th 2023 – 7pm-9pm
https://www.eventbrite.ie/e/a-special-evening-of-mindfulness-with-the-monastics-from-plum-village-tickets-586050832817